BIRDS 5 KICK-OFF MEETING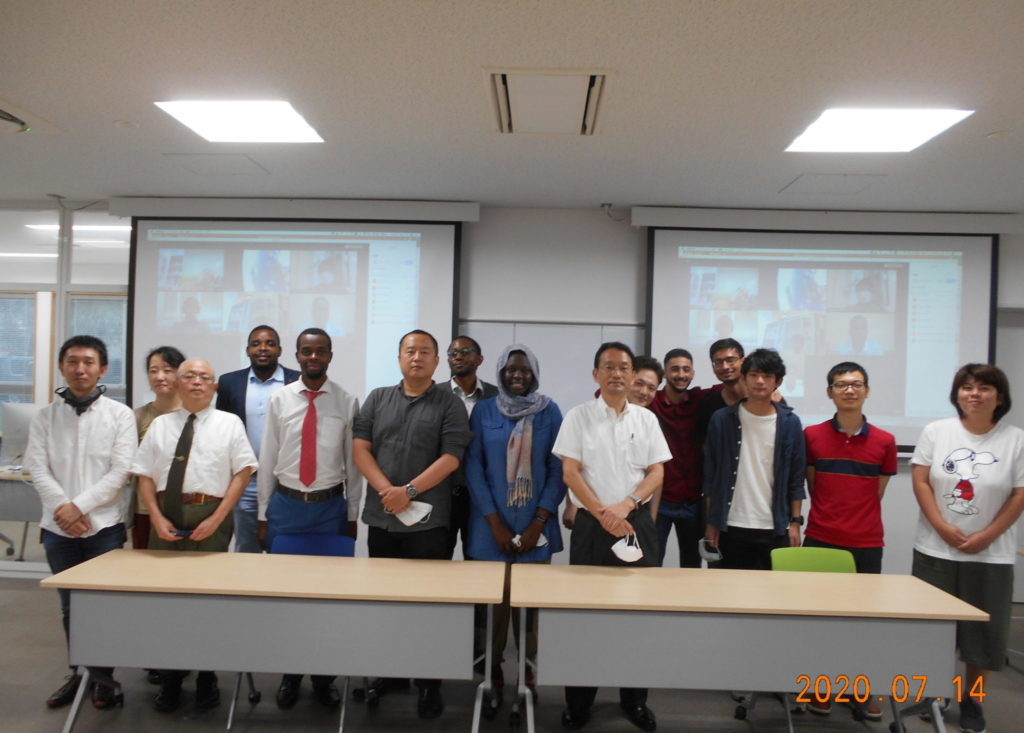 BIRDS 5 project was officially launched on 2020.07.14 at Kyutech. The of 13 students from Japan, Morocco, Sudan, Trinidad and Tobago, Uganda and Zimbabwe. During the official opening Professor Mengu Cho shared the following objectives and approach of the project:
Objectives
•Learn the entire processes of a satellite program from mission planning to satellite disposal
•Lay down foundation of sustainable space program by accumulating human resource in universities and launching a university space research and education program
•Create international human networks to assist the infant space programs each other
Lean Satellite Approach
•The BIRDS program experiments the lean satellite approach
BIRDS 5 Handover Ceremony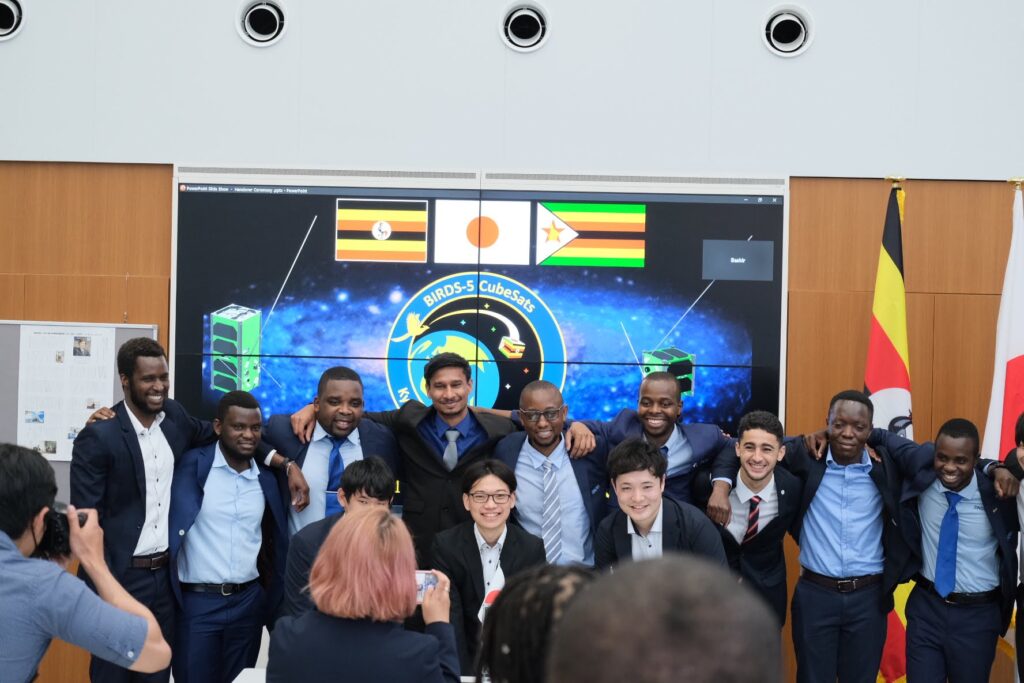 Birds 5 handover ceremony was held on 10 May 2022 and was attended by delegates from Uganda and Zimbabwe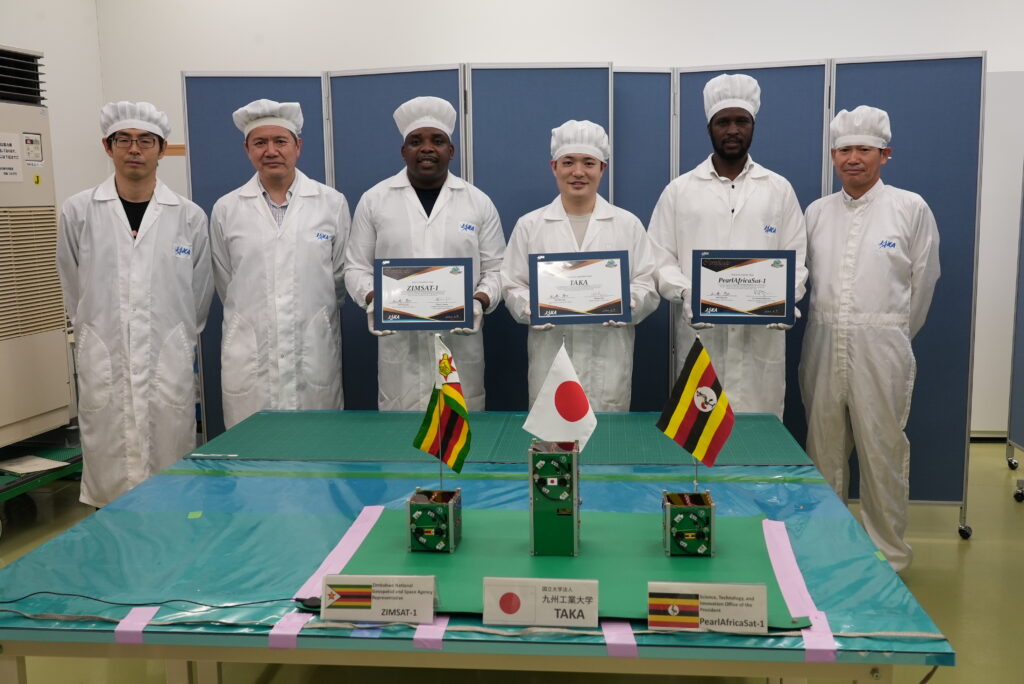 BIRDS 5 satellites were handed over to JAXA on 7 July 2022 at JAXA Tsukuba Centre Japan, Uganda and Zimbabwe representatives handed over the satellites. Holding certificates from left to right Victor Mukungunugwa, Takashi Oshiro and Bonny Omara. The PearlAfricaSat-1, TAKA and ZIMSAT-1 satellite will operate as a constellation after the launch in the second half of 2022.